Last week I participated in a Näppärikurssi[1] in Kaustinen. As I have sat down many times in the attempt to write about what last week meant to me, I have very much struggled in deciding how and where to begin.
I have been literally all over the globe with my violin. It has moved with me, for long periods of time, to five different continents. Fresh out of high school in 2004, my violin lived with me in New Zealand for two years, where I busked on the streets as a hobby and played in a community orchestra, in addition to my au pair responsibilities with my host family. When I returned from this first major adventure abroad in 2006, I began my university studies back in Iowa—a double-major in music and international studies. But that was by no means the end to my violin and I's travels to far-reaching corners of the earth.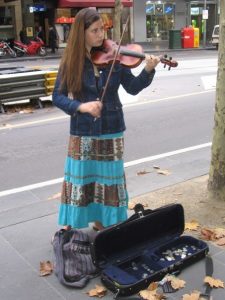 Next, in 2007, we were off to Ecuador together—a 3-month summer trip to study Spanish and backpack from the high Andes to the lower Amazon, playing my violin along the way for anyone who was interested. In 2008 I left Iowa once again, this time for Morocco, where I spent 9 months in a study abroad program, living with a Moroccan family and studying Arabic. In the capital of Rabat, I somehow found myself integrated into the Moroccan Philharmonic Orchestra, rehearsing and playing concerts with Moroccan, Algerian, French, and Spanish musicians throughout the year. After returning to Iowa and eventually graduating from university in 2011, I moved to Cuzco, Peru, which sits at a measly 3,399 meters above sea level. I spent 12 months in Cuzco as the violin instructor at a music school: La Asociación Cultural de Qantu.  In the thin air of the Peruvian Andes, I learned about the school's teaching method. La Asociación Cultural de Qantu  combines the Suzuki method with traditional Peruvian repertoire, arranged for students to play together with classical and traditional instruments. They sing in Spanish and in Quechua, and they come together in masses to do so.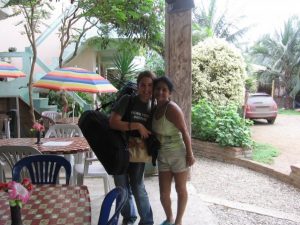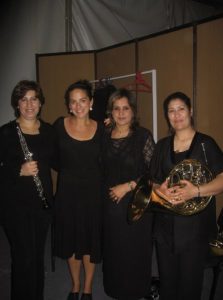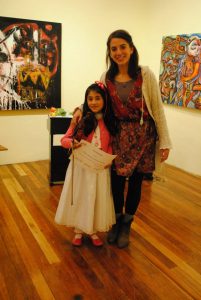 In 2013, I found myself back in Iowa, working on a Master's degree in Spanish. Nevertheless, I continued to teach violin, this time to English-speaking students, and played with the Des Moines Symphony. When I finished this Master's degree, I accepted a 12-month position to teach Spanish full-time at the same university, allowing me to stay in my great apartment in the same town, to teach the same violin students, and to continue to play with the Des Moines Symphony.
That was the 2015-2016 academic year, and it represents the most stability and grounded-ness I've ever had in my entire 14-year adult life. I had recently purchased an octave mandolin, and spent much of my free time exploring old and new American folk music, writing some of my own as well. As the year progressed, I sort of felt content, satisfied, even happy. And why wouldn't I have? I was doing everything I loved (language and music), living in a town with a high quality of life, and making decent money. I had family nearby, a car that allowed me to travel with freedom, and an awesome apartment. I had many friends and I was doing work that was extremely fulfilling.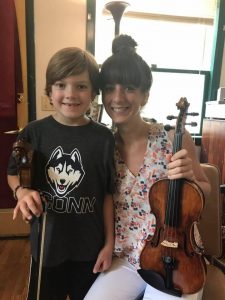 But I had made such a life for myself as a globetrotter—it had become an integral part of my identity. It felt very strange to think of giving that up, of not having that be the way I presented myself to the world. Was I ready to say that I "just" lived in Iowa? As I look back, I think that I felt that I was ready for that deep down. I was ready to say it to myself—but was I ready to say it to everyone else? It was, in many ways, an existential crisis. And there was the fact that I believed my bilingualism wasn't enough. During university I had studied French, Portuguese and Arabic, and I couldn't claim fluency in any yet. That was something I wanted, something I felt I needed. And then there was this folk music thing, which I had seen in Peru, and which I had experimented myself with in Iowa. And then—then, there was DYCLAM.
The program DYCLAM: Dynamics of Cultural Landscapes and Heritage Management, fell into my lap in some fateful way. Over coffee in Iowa City one Thursday morning in 2015, a friend mentioned some inter-mobile, inter-disciplinary Erasmus Mundus programs that were supported by the European Union. Upon immediately researching these dreamy sounding programs after the coffee date, I stumbled across a program which promised to give me everything I thought I wanted. Two years living in Europe, moving to five different locations during that time, including France and Portugal. Fluency in French and Portuguese? Check.  The program also promised to open the doors to this idea of intangible cultural heritage that I had become interested in, the possibility to study the musical traditions of other cultures. Folk music? Check.  And of course, it offered me further globetrotter status and experience—the whole wanderlust thing could continue to be a part of my life for two years, despite the fact that I had maybe begun to question its appeal. But anyway—globetrotter identity? Check.
So, in July 2016, my violin, my suitcase, and I headed off yet again, for an opportunity I felt was too good to be true. And if I had questioned that feeling for any amount of time, perhaps things might have been different. But I had always been a fearless traveler. And after all—this was my dream, right? So, I got rid of almost everything I owned, packed up a few boxes for my mom's basement, and packed the necessities into one, large suitcase.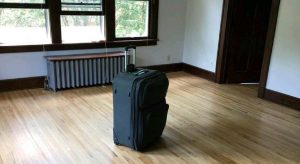 Alas, they say, some things are too good to be true. And so it was. Just a few weeks into the program, I began feeling like a fish out of water in more ways than one. During the entirety of the program, I wondered why I had been chosen. As I refer back to my application essay, I see that I wrote only about intangible cultural heritage which was, for me, music and language. Yet, semester after semester, no one seemed to have any concern for or knowledge of the interests for which I had apparently been chosen. I considered, on numerous occasions, leaving the program. To put it politely, the deceptions I endured were many. Add to the mix all the logistics that go into moving to a new country every few months for two years. From France to Portugal, then back to a different region of France, and onto Italy before, finally, Finland. Even this jetsetter wasn't prepared for all the complicated visa, accommodation, and healthcare concerns that would arise. And before you have it figured out in one place, you're onto the next country to confront the same things. Most likely, in a new language.
But in the earliest miles of this very long road, I somehow started corresponding with someone named Matti Hakamäki, as I tried to plan the only self-designed semester of DYCLAM. Just a few months into my program, through a few e-mails with the director of the Kaustinen Folk Music Institute, I thought I might have found what could serve as the 5thand final semester of my program. And suspiciously (as I had learned to be), the opportunity seemed wonderful. It perhaps even resembled the exact reason I had decided to begin the program in the first place. And so, there was a dim light at the end of what seemed an endless tunnel. As the months of DYCLAM dragged on, I held on tight to that distant light. And on April 5th, 2018 I finally arrived.
Last week as I assisted in a Näppärit classroom full of Finnish teenage girls alongside Mauno Järvelä, one of the most important individuals involved in the Kaustinen folk fiddling tradition, I felt as much disbelief as I felt fulfillment. The random, English-speaking, American violinist was probably somewhat of a novelty for these adolescent girls. But oh, how I wish I could explain to those girls how much being with them meant to me. If I felt emotional in our small classroom early in the week, by the time we crammed 350 students and teachers of all ages into an auditorium built for half that, my cup runneth over.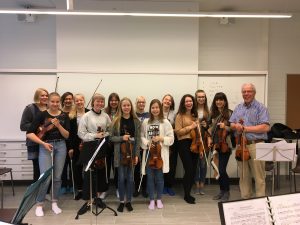 As I stood there on stage enveloped by hundreds of Finnish musicians ages three to 70, I really did see my life flash before my eyes. Overwhelmed by the waves of gratitude that washed over me, I thought of the many paths I have tread all over the world that have, in some inexplicable way, brought me to this place and to that moment. To say that the Näppärikurssi in Kaustinen last week meant a lot to me explains nothing. To write a blog about it does little more. What last week meant to me? It is, simply, beyond words.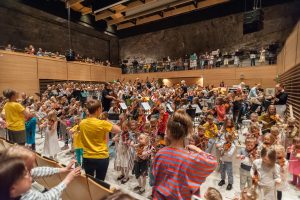 Suzanne Wedeking
[1]http://kansanmusiikki-instituutti.fi/blog/2018/06/04/what-is-a-napparikurssi/