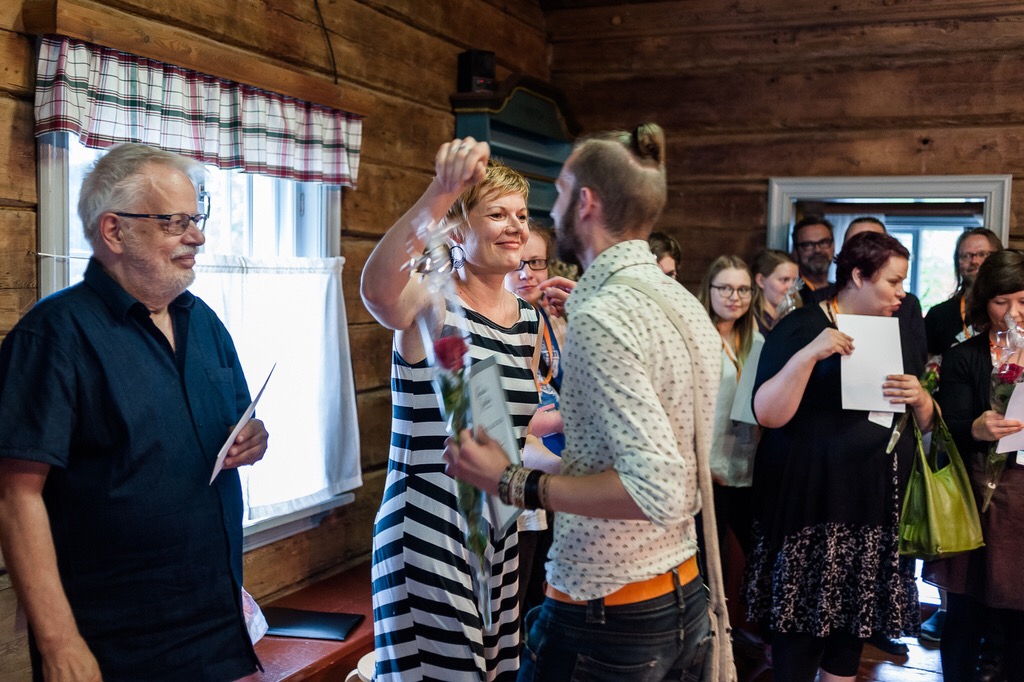 Konsta Jylhä Competition 2023
Folk music competition for small ensembles
10.-11.7.2023 Pelimannitalo, Kaustinen
Since 2010, The Folk Music Institute and Pelimannitalo (The Fiddlers' House) have arranged the Konsta Jylhä Competition of folk music. The competition's theme varies from year to year, and its finals take place during the Kaustinen Folk Music Festival.
Rules of the Konsta Jylhä competition 2023
There is only one series in the competition.
The competition is open to all, there are no age restrictions.
The competition is national. It is intended for musicians living in Finland.
The music to be performed is folk music, either traditional or new. Even new music must have a clear link to tradition.
The participating small ensemble must have at least two and no more than four members.
All performances are acoustic (although some instruments may be amplified if necessary to achieve balance).
Instrumentation is free. Vocal, wordless singing may also be included. Lyrical songs are not eligible for the competition.
Pre-selection is based on a sample recording. To enter the competition, please fill in the entry form. A recording in mp3 format containing 5-10 minutes of music will be uploaded as an attachment. The maximum size of the downloaded recording is 8 Mb. The entry form must be completed with the details of each member of the band. The deadline for registration is April 30th.
A maximum of ten ensembles will be selected from those who have registered to take part in the semi-finals on the first day of the competition. The duration of the semi-final performance will not exceed 10 minutes. Six bands will be selected for the final on the second day of the competition. The final performance will last up to 15 minutes. The performance may be the same, partly the same or completely different from the semi-final.
The shortlist will be announced by the end of May.
The competition will award prizes of €6000, which the jury may distribute as they see fit.
Travel expenses and accommodation will be covered for those who qualify. The winners of the competition will also perform at the Kaustinen Folk Music Festival. If a band or musician who participates in the competition wishes to offer to perform at other festival events, this must be agreed with the festival organisation.
The competition is organised by Kaustinen's Pelimannitalo in cooperation with the Finnish Folk Music Institute.
More info:
Henna Leisiö
yhteisötuottaja, Kansanmusiikki-instituutti
044-5245693
The winners of the competition so far (traditional/free series until 2015):
2010 Erkki Lassila & tytöt / Anssi Salminen & Markus Luomala
2011 Emilia Lajunen / Eero Grundström
2012 Emilia Lajunen & Suvi Oskala / Teija Niku ja Grupa Balkan
2013 Arto Järvelä / Anne-Mari Kivimäki
2014 Ilona Korhonen / Outi Pulkkinen
2015 Onni Rajaniemi / Tero Pajunen
2016 Teho
2017 MäSä
2018 Aiode
2019 Polenta
(2020 and 2021 the competition wasn't arranged)
2022 Luomuduo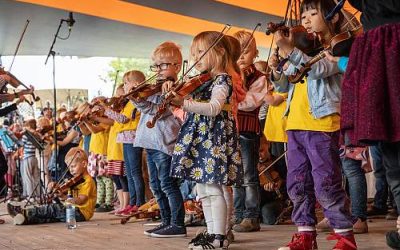 Kaustisella järjestetään 8.-9.6.2023 musiikin perinnöllistämiseen ja musiikkiin aineettomana kulttuuriperintönä kohdistuva symposium. Tarkemmat tiedot ja ohjelma tapahtuman verkkosivuilla:...