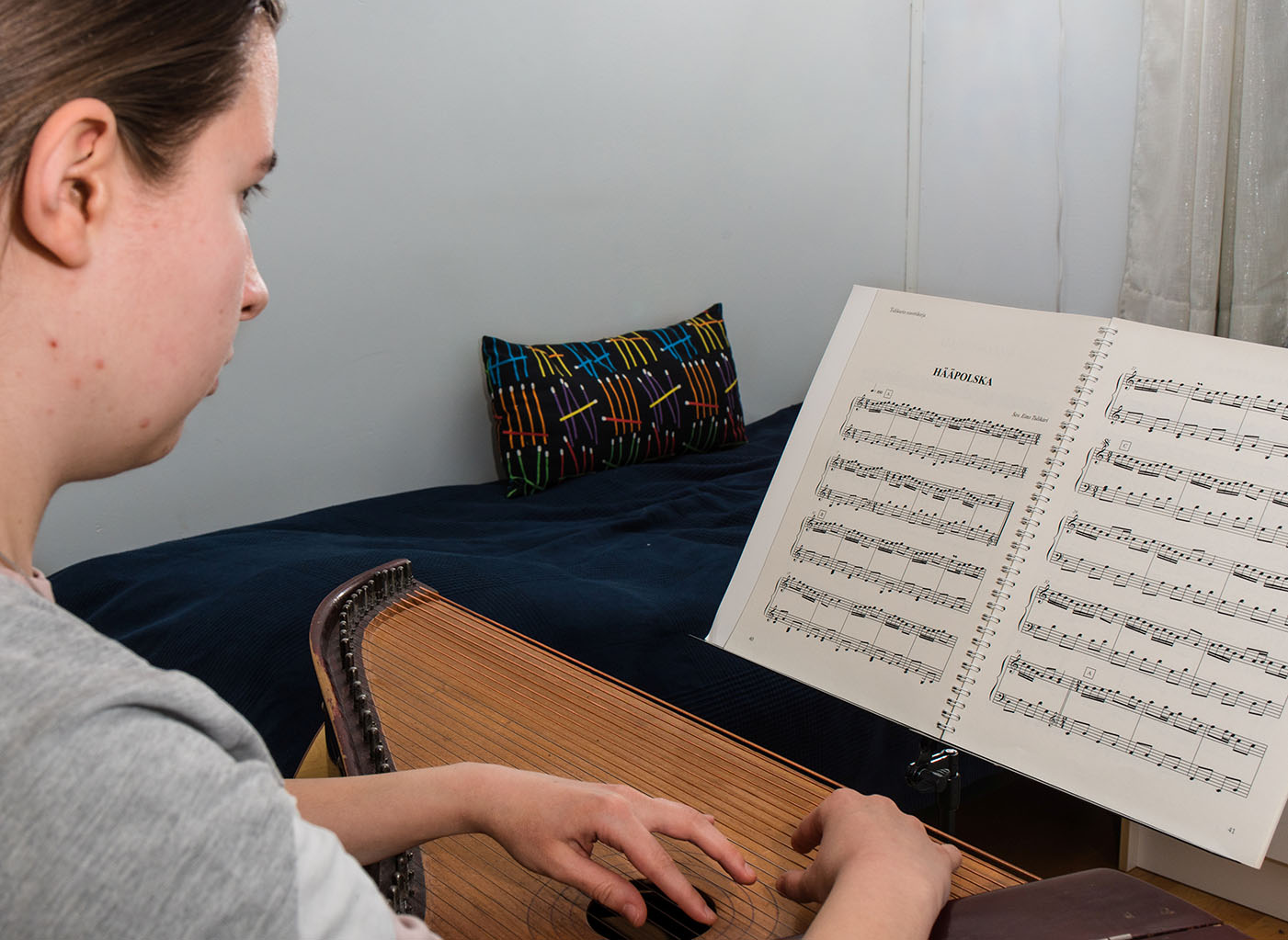 Publications
The Finnish Folk Music Institute is the biggest publisher of folk music themed books and records in Finland. Our back catalogue spans almost 150 records and over 100 books and sheet music publications. We're also the co-publisher of the quarterly Kansanmusiikki-magazine published together with the Finnish Association of Folk Music..
Our publications include eg. instructional books on folk music instruments, sheet music books on the repertoire of Finnish folk musicians as well as folk music related studies. Our records feature the voices of special folk music instruments such as the bowed lyre "jouhikko" and the jew's harp, historical recordings of Finnish-American music as well as the imaginative products of the modern wave of folk music.
Our publications can be bought in our web shopand our store in the Folk Arts Centre. You can also enquire old editions of magazines published by the Folk Music Institute.
Don't hesitate to contact us if you're planning a publication in the field of Finnish folk music or folk dance. Let's see if your project would fit into our catalogue!
Kansanmusiikki-instituutin julkaisujen vertaisarviointikäytäntö
Kansanmusiikki-instituutin julkaisuissa julkaistavista vertaisarvioitavista artikkeleista pyydetään lausunto vähintään kahdelta julkaisun toimituksen ulkopuoliselta asiantuntijalta. Arviointi toteutetaan anonyymisti. Kopiot asiantuntijalausunnoista toimitetaan anonymisoituina kirjoittajille. Arviointiprosessi dokumentoidaan ja tallennetaan. Dokumentoitavia ja tallennettavia asioita ovat käsikirjoituksen vastaanottopäivämäärä ja sitä koskevan päätöksen lähetyspäivämäärä, tekijöiden julkaisuehdotus, tekijöiden nimet ja käsikirjoituksen otsikko, arvioijien nimet ja lausunnot sekä toimituksen tekijöille lähettämät julkaisemista koskevat päätökset. Tallennetut tiedot eivät ole julkisia. Suostuessaan arvioimaan artikkelin tai kirjan arvioijan katsotaan hyväksyvän edellä esitetyn vertaisarviointikäytännön ja vertaisarvioinnin dokumentoinnin.
Käytämme Tieteellisten seurain valtuuskunnan vertaisarviointitunnusta ja olemme sitoutuneet noudattamaan sen käytölle asetettuja ehtoja.
Kansanmusiikki-instituutin julkaisujen vertaisarvioinnin tietosuojaseloste