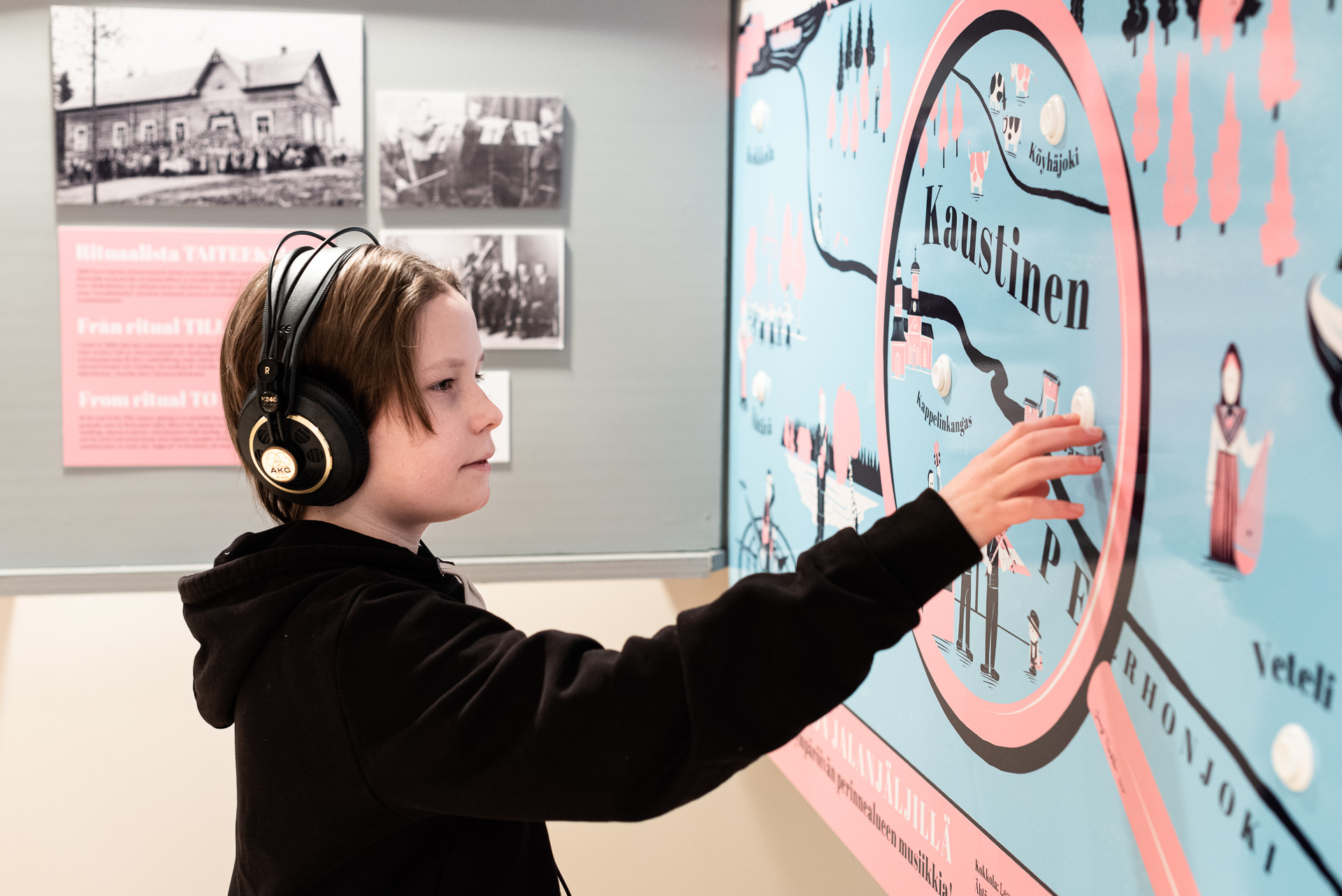 The Finnish Folk Instrument Museum
Kansanmusiikki-instituutin ylläpitämä Suomen kansansoitinmuseo sijaitsee Kaustisella Kansantaiteenkeskuksessa. Museon kokoelmissa on yli tuhat soitinta, jotka kuuluvat Tampereen yliopiston, Kansanmusiikki-instituutin ja Suomen kansansoitinmuseon kokoelmiin. Eniten kokoelmissa on viime vuosisadan pelimannisoittimia.
Museon perusnäyttely "Kaustinen Fiddle Playing - A Living Heritage", esittelee monipuolisesti Kaustisen ja lähialueen musiikkiperintöä, joka liitettiin vuoden 2021 lopussa Unescon ihmiskunnan aineettoman kulttuuriperinnön luetteloon. Esineisiin, kuviin ja ääniin tutustumisen lisäksi näyttelyvieras pääsee ohjausvideoiden avulla itse mukaan elävään perinteeseen: soittamaan viululla Tutskovin polskaa, kanteleella Halsuan valssia, harmoonilla Maalarin Franssin sotiisia tai tanssimaan kaustislaista flikuleeria. Lapset pääsevät tutkimaan aihetta myös Soitinsalapoliisin ja Tarkan tutkijan tehtäväkorttien avulla. Näyttely on kolmikielinen (suomi, ruotsi, englanti).
The Museum Hall exhibition showcases the most famous Finnish player of traditional shepherds' woodwind instruments, Teppo (Teodor) Repo (1886-1962). Repo, born in Ingria, was a multi-instrumentalist who played and built the near extinct instruments of the Baltic Finnish peoples and also made his own compositions on them.
Most of the museum's instruments have been documented in the Finnish Folk Music Institute's The "Kansan ääni ja kuva" database.
Entry to the museum is free, and it's open during weekdays 11-15 and the whole day during Kaustinen Folk Music Festival. Contact the museum administrator and reserve a presentation, workshop or other folk music event suitable for your needs.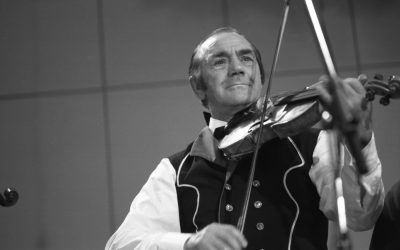 Konsta Jylhä -kilpailu 2023 pienyhtyeille (2–4 jäsentä) järjestetään 10.–11.7.2023 Pelimannitalossa Kaustisella. Kilpailun esikarsintaan osallistutaan tallenteella 30.4. mennessä. Palkintoina...